Who are the licence holders for Brulpadda in South Africa?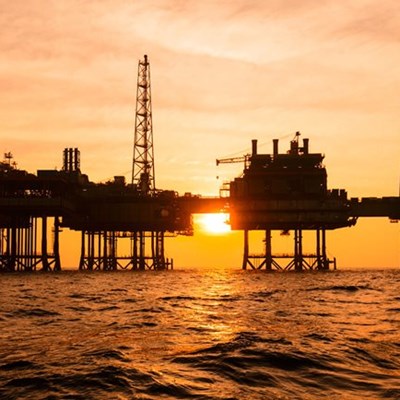 There has been a big hype regarding the gas condensate Total discovered in its Brulpadda prospect offshore South Africa. This has brought so much hope for South Africa however environmentalists are not happy about this finding as it could (according to Green Peace) add to the high CO2 emissions that the country is already emitting through coal.
The optimists have alluded to this discovery as a positive to possible job creations in the country. This had me thinking and asking ….but how can jobs be created should this prospect findings proof to be of economic value? Who will benefit? Who owns the licence to explore and develop the Brulpadda field?
Who has licencing rights of Brulpadda?
90% of Brulpadda is owned by foreign companies, with Total as the operator it is no surprise for the company to have 45% ownership of Brulpadda licencing rights. Qatar Petroleum owns 25% and Canadian Natural resources owns 20%.
So who owns the other 10%? A company called Main Street owns 10%, it was a huge surprise and a bit of a relief finding out that a South African owned company Arostyle Investments owns 51% of Main Street and very disappointing that a Canadian Company called Africa Energy owns the rest of the 49%.
You might be wondering , who is this lucky South African that will benefit big and has such a huge risk appetite !!! It's none other than MTN Chairperson Phuthuma Nhleko! Yes, a black man. So, in my simple English and math this means Mr Nhleko has 5.1% ownership of this Brulpadda prospect finding! Exploration requires high capital investment and it is risky because you are not 100% sure if you will find a drop of oil/ gas. This kind of risk appetite is commendable
Who will benefit?
This is a time where TAX is important and will be loved by South Africans. Here is how South Africa could benefit from tax revenue:
Operators (major Oil Companies, in this case Total) and their partners pay 28% corporate tax on all income taxable in the field they produce oil/gas from. This means of whatever they produce South Africa will get 28%.
Typically , royalties have to be paid to the government and this is approximately 5% of the of the sales made of the gas or oil produced.
All these look good and it is important to keep in mind that it depends highly on the contract that was signed by the Government of South Africa with Total and its partners.
I hope the Government drafted a solid contract.
What jobs could be created?
it is no secret that South Africa doesn't have a well established oil and gas industry . As a matter of fact, most people don't talk about oil/gas and South Africa in the same sentence. It was always funny when I first entered the Oil & Gas industry how many people outside the country where shocked that there are gas explorations and production offshore South Africa, this was before the big hype of the Karoo.
Getting back to job creations in this industry, during the exploration phase not so many jobs can be created as skills in this upstream section is scarce and requires graduates with some of experience in the field. Jobs that are feasible to be created and benefit most South Africans especially those living in Mosselbay area will be downstream, this is during the construction of the gas pipe lines and during production phase. South Africa has skilled artisans who are good electricians, welders, etc.,
More on this from https://www.businessinsider.co.za/impact-of-brulpadda-2019-2
Read more on why Green Peace thinks this finding is a disaster: https://www.greenpeace.org/africa/en/press/6382/trouble-brewing-off-south-africas-coast/
More South African companies should have invested in this exploration, even if it was 1%. It would have been a game changer having 50% owned by South Africa, although a wishful thinking at this stage but it is possible.
What are your thoughts on Total's finding and the licence owners?